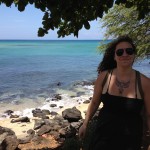 My name is Rachel Hamaker, I am a Consciousness Development Coach for Life & Relationships. Through my programs I guide you to greater understanding of your personal communication style, love language, and connection.  I am results driven, have an intense love for adventure, learning new methods that further my education, and a passion for helping you remove your inner obstacles. I will push you to do things you have never done before and you will discover you are powerful and not held by fear.
Does any of this sound like you?
Are you seeking to create healthier and more fulfilling relationships?
Would you like to co-create authentic interactions from the beginning?
Are you seeking ways in which to raise your levels of consciousness.
What is this consciousnesses business anyway?
Would you like to to bring mindfulness to your everyday life?
Would you like to communicate in a more loving, productive and open way with your partners?
Are you suffering from stress from relationships or work?
 Have you always wanted to cultivate a meditation practice and to stick with it, but don't know how?
 Would you like to have more intimacy and better sex with your partners
How would you like get past the fear of rejection that holds you back?
How would you like to lean ask for what you really want and receive it?
 Would you like to develop boundaries based on your values, not your fears?
Would you like to understand what values are the most important to you and how they impact you everyday?
 Would you like to recognize your strengths and use them in a powerful, life changing way?
 How would you like to develop clear, obtainable, long term goals which serve the best version of you that you want to be?
You have come to the right place! At Active Awareness we are committed to creating a shift in your consciousnesses that will lead you to incredible heights in your love life, and career your never thought possible. If you are ready to push the boundaries of what you know about yourself and are ready to step into a wonderful adventure I am here to equip your with the tools to guide you to the heights of personal transformation.
Benefits to using me a your coach:
Professional coaching brings amazing and tangible benefits. A fresh perspectives on personal challenges, enhanced decision-making skills, greater interpersonal effectiveness, and increased confidence just to start with! And, the list does not end there. Those who undertake coaching also can expect appreciable improvement in productivity, satisfaction with life and work, and the attainment of significant goals. People who utilize coaching report experiencing:
Coaching generates learning and clarity for forward action with a commitment to measurable outcomes. 87% percent of people said they at least made their investment
And most significantly 96% of clients  would and do engage in a coaching relationship again!
back!
70% improved work performance
99% of clients are incredibly satisfied with their experience of coaching
Imagine what your life could look like with these sort of improvements. You can make this your reality!
Book Now for a Free 50 minute session with Rachel and take your life to the next level today!